We are The Goat Yoga –
S.E. Michigan's Premier Goat Yoga Studio
Located in S.E. Michigan close to Plymouth, Ann Arbor, Detroit and surrounding areas. The mid 1800s farm is home to rescue horses, chickens and goats! The Goat Yoga is a family owned & operated Goat Yoga Studio that runs regular classes and private parties with our amazing Goats and Goat Yogi's! We hope to see you soon at the farm!
Please note our farm is private except during event days. We are not able to honor walkin visitors outside of Goat Yoga or Event days and times. Thank you for understanding.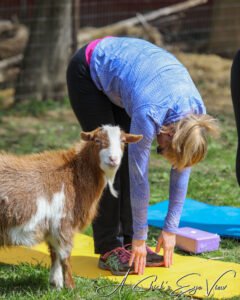 Goat Yoga? You read that right! The practice of yoga in the presence of and with goats. Our goats love to play and love to show off when we are in a table top or downward "goat!"
Our goat yoga classes are beginner friendly and last about on hour with plenty of time for goat snuggles and pictures. Classes maybe held indoors or outdoors depending on the weather. The outdoor area is in a fenced grassy area where you may see our horses, chickens amd our handsome rooster strutting around. We also offer private classes.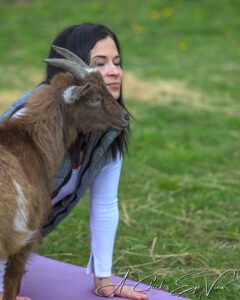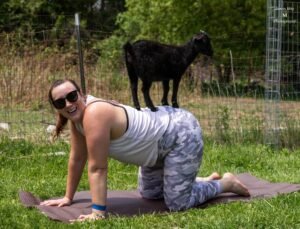 TARA
Tara has a deep passion for all things metaphysical. She is certified in Reiki and Yoga and combines the two to work with human and animals alike. "Animals are a beneficial part of the healing process and make the work more relaxing and contribute to a deeper connection in the process."
SAM
Sam fell in love with yoga early in life and used it as a tool to recover from sports. She solidified her passion for yoga when she traveled to the birth place of yoga in Rishikesh, Inda in 2018 for her training. "Yoga is a tool to help connect yourself, others and now goats! My heart is so full of gratitude for those who want to share their practice with me!"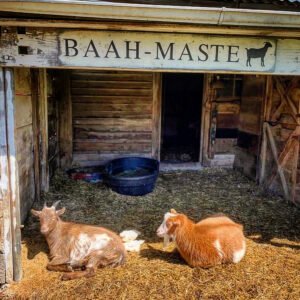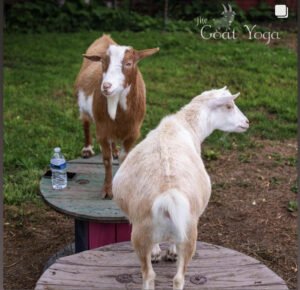 Many of our animals are rescues; from horses, chickens, a rooster and of course the stars of the farm our goats!
The goats are always present during classes and really are the directors, producers and stars of the show! Our main stars Magnolia, Cream and Sugar like to show off their talents. We have very playful "naughty" goats that are friendly always up in your business and ready for a good yoga pose.